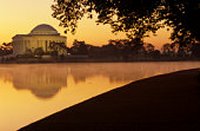 "Stand Back and Deliver: Accelerating Business Agility" available now!

Hear Pollyanna Pixton's podcast on Agile Leadership. listen>
Accelinnova Principals
Pollyanna Pixton


Pollyanna developed the models for Collaboration and Collaborative Leadership through 35 years inside and consulting with corporations and organizations. She was primarily responsible for leading the development of the Swiss electronic stock exchange. In addition, she led the development of control systems for electrical power plants throughout the world and the merging of the technologies and data systems of large financial institutions.

Ms. Pixton speaks and writes on topics of collaborative leadership and business ethics and is currently working on a book focusing on collaborative leadership. Her education includes a master's degree in computer science, three years of graduate studies in theoretical physics, and a bachelor's degree in mathematics. President of Evolutionary Systems, a business consulting firm that takes companies to the next level through collaboration and collaborative leadership and Director and Co-Founder of the Institute of Collaborative Leadership.

Contact Pollyanna at ppixton@accelinnova.com. Find out what reading she recommends.





Niel Nickolaisen

Niel is an experienced, innovative leader with the proven ability to achieve dramatic improvements in personnel and processes such as reducing ERP implementation costs by almost 50%, reducing IT costs while adding new services. He has proven ability to increase the capability of IT departments, improving information systems reliability from less than 90% to more than 99%. Niel has more than 25 years experience in the rapid/adaptive selection, implementation, and deployment of enterprise business applications, analysis tools, and systems.

He used his Strategic and Tactical Alignment Model to assist companies in defining their strategic intent, decisions factors for implementation efforts, and sustainable competitive advantage. Results from use of this model show significantly improved returns on business initiatives by both improving the benefits and reducing the costs and risks. He participates in a think-tank that works to increase collaboration and creativity, developing models of leadership for open environments. This work provides the foundational theories and practices of the Institute for Collaborative Leadership, co-founded by Nickolaisen. CIO and Director of Strategic Planning at Headwaters, Inc..

Contact Niel at nnick@accelinnova.com. His recommended reading list.





Todd Little

The focus of Todd's work has been the simplifying of complexity and scaleability issues within organizations. Published works address exploration and real options, value creation and capture, portfolio management, and managing uncertainty and complexity. He writes for IEEE and the Cutter Consortium as well as speaking at the Agile Conference, Agile Business Conference, XP2006, and other international conferences. All Todd's presentations and publications can be found on his website ToddLittleWeb.com.

He is known worldwide as an expert in agile methodology and serves on the board of the Agile Alliance and is co-founder and President of the Agile Project Leadership Network and helped develop the APLNís Declaration of Interdependence. Sr. Development Manager for Landmark Graphics Corp.

Contact Todd at tlittle@accelinnova.com. Find out what reading has inspired his work.





Kent McDonald

Kent J. McDonald specializes in successfully applying pragmatic approaches to strategic planning, project and portfolio management, and business analysis. His 13 years of experience include work in business intelligence, business planning, and product development in a variety of industries including financial services, health insurance, performance marketing, human services, non profit, and automotive. His work focuses on how organizations and projects can create and incorporate business value decision models inline with corporate strategic intent. Kent is a Program Manager at a regional health insurance company and writes a column for ProjectConnections.com about value based leadership.

Kent contributed to the organizing committee for the Central Iowa Business Analyst Development Day 2008 and 2009. His work in the non-profit community includes serving as the Chair of the 2005 Central Iowa JDRF Hope Gala, Co-chair of the 2006 Central Iowa JDRF Hope Gala, and President for the Central Iowa chapter of Juvenile Diabetes Research Foundation.

Kent has a Bachelor of Science in Industrial Engineering from Iowa State University and an MBA from Kent State University.

Contact Kent at kmcdonald@accelinnova.com. Find out what reading assists Kent in his work.